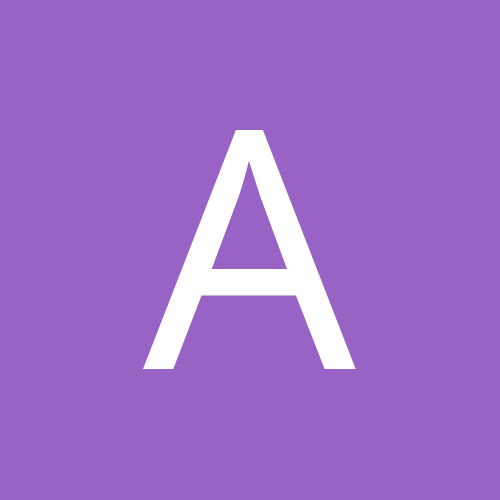 Content count

176

Donations

10.00 EUR

Joined

Last visited

Days Won

3
Everything posted by agnagna
With boot 3.46 all things ok. Did you read it ?

Is It combo (Sat + DTT)? Thx.

Have you any photo? Features? Thx.

HI, I noted in other places... new bootloader for Atemio Nemesis. Do you know it? Is it compatible with Egami image? Info: It supports 2 new partitions in the NAND FLASH. 2 pictures : lcdwaitke.bin is shown when UPGRADE detected lcdwarning.bin is shown when UPGRADE is in progress NOTICE: This 2 files will be able to be RE-Flashed ONLY along with CFE update. This no needs to be released along with images, it should be only when We release new bootloader. How to flash ? Simply unpack ZIP to Your USB stick and flash. Remember: YOU MUST FLASH CFE 2x because it needs change flashmap on 1st flash, and after that it needs to flash pictures to NandLfash. Please let me have Your feedback about I have not tested it! Be carefully.... bootloader-atemio-nemesis-4.0-201506031530.zip

Hi, I'm testing multiboot to install other images on usb. Only HDF,Atemio4you,Openatv can be installed! Others images : HDMU,OPenvix,etc didn't install correctly. Errors occours: Not enough space available (But 30 gb free) or others errors! Someone has tested it? HDMU,Openpli works correctly installing by Multiboot online? Thanks.

Free space on usb... 23 Gb...

Hi, I'm tryng to install Opendroid 5.3 by Multiboot.... But it doesn't work! Online: fault! by Usb: fault? Any idea? Thx.

HI, I have some problems to run IPTV on my Atemio Nemsis with Egami. I copy in /etc/enigma2 file userbouquet.favourites(1).tv (file with iptv list), but after reboot no IPTV list appear in channel list! What is the procedure to install an Iptv service? Thanks.

It works...but IF I have 2 or more list?

Hi, Why I can not install Dreamtor_plugin on Egami Image (Atemio Nemesis)? TsPanel too.... Thx.

Here: http://speedy.sh/xCgB8/enigma2-plugin-extensions-dreamtor-1.6-mips32el.ipk http://speedy.sh/zYj3q/enigma2-plugin-extensions-dreamtor-libs-1.8-mips32el.ipk But...Openvpn plugin ? Is it available on Egami addons? Thx.

How can I upload It? No choice in Reply Menu...

Hi, From today PIP function not works.... Windows of PIP is not showed on screen! What is the problem? Atemio Nemesis with last Egami . THX.

Hi, How can I stream in remote (not in Lan) with my Atemio Nemesis? I would to use stream on my smarthphone out of my lan... It is the same using Airplayer or Webif+Vlc. Is it possible using 3g network? What type of configuration on Atemio does it need? Thanks.

Can I set other port instead of 80 and 8001? Thx.

Hi, after Plugin update (Isettings 3.3.5) and reboot... Booting stop at 49%... Can I make anything by Telnet? Or Must I reflash receiver? Thx. NB:Egami image

Hello, I tried this solution but nothing.... booting stop at 49%...

Hi, After last update to Egami 7.0.4 on my Atemio Nemesis - Air player App doesn't work! It receive error: Receiver is not original Atemio... Any idea?

With Previous Egami 6.6 and 7.0, it worked...

Atemio Airplayer 1.3 for android phone. Tnx.

HI, Does it exist plugin to use Internet on my Atemio Nemesis? Web Browser... is on Remote control... but No Plugin Installed with Egami! Thanks.

It is about consulting Atemio Manual... I don't know if it end with Oe-alliance-branding.

HI, After Update Online 22.04.15 display show Error message ..... about Crash system! Help!